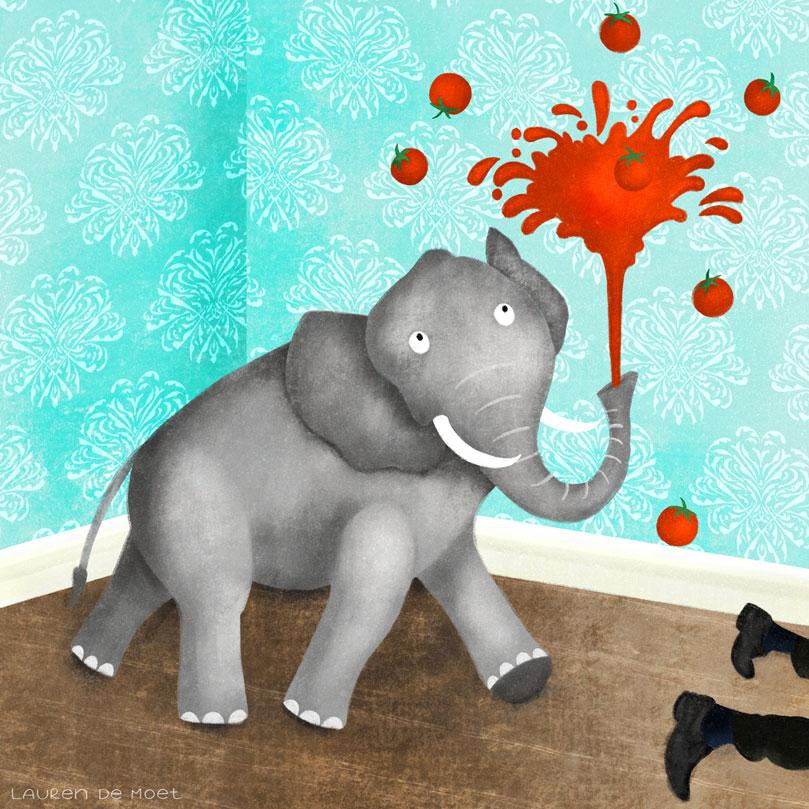 Maccheroni alla Napoletana is another of those Italian meals which falls into the category of "what's not to like?"
It was a dish with no surprises. From reading the ingredients, to stepping through the recipe, to assembling the dish, to putting the first forkful in my mouth - it was predictably excellent.
However, it was excellent in a way that I hadn't quite predicted.
Thinking back to our tagliatelle al ragù alla bolognese experience, I'd put the marriage of tomatoes and butter down to the French influences in northern Italy. It was great, but I'd assumed it was nothing more than a tasty alternative to the more typical "Italian flavour" I thought I understood.
Tomatoes and rich extra virgin olive oil is the taste I associate with Italy yet it turns out maccheroni alla napoletana, the most Italian of dishes, also has a noticeably buttery taste. The combination of dairy butteriness and sweet acidity from the tomatoes results in a rich and almost creamy tang.
In Naples this sauce is known simply as "la salsa" ("the sauce"), which is a perfectly informal description for a meal without any hint of pretension. It's like meeting a friendly Italian and instantly hitting it off.
"Hello Mister da Vinci."
"Please, call me Leo! Take a seat, we were just about to eat. I'll get you a bowl!"
The recipe wasn't clear on whether 500g of tomatoes should be the weight before or after removing the skins and pips. I decided to play it safe and started with about 800g of raw tomato and my decision was vindicated.
Under Artusi's instructions, the dish should be served swimming in sauce. It was, but it might not have been with fewer tomatoes to start with. I'd given the mix 20 minutes of reduction time which also wasn't explicit in the recipe, so missing this step might have evened things out, but I'd still recommend doing it my way.
Basil made a very welcome return, it really is a fantastically aromatic herb. You may be surprised that we haven't touched a single garlic clove for any of the Italian dishes cooked so far. It is often considered to carry the same ubiquity as tomatoes across Italian cuisine, but this couldn't be more wrong. It is something we will revisit in due time.
So far, the closest taste to la salsa we've sampled is without a doubt our homemade Dolmio. Although Dolmio's jars claim to contain sauce for bolognese, it is quite obvious they are actually mimicking Napoletana.
They are different. Our Dolmio had none of the subtlety of our Napoletana. The tomatoeiness was an assault on your senses, but I think that was warranted. The sauce needed to shout over the top of quite a strong beefy flavour. Our Napoletana could be described as "grown up Dolmio", boosted by the butter (which I have always associated with a maturity of palate when used in cooking) and the bigger, more meaty chunks of roughly chopped tomatoes (kids don't like chunks).
Picking a favourite would be a tough one. That's the highest praise I can give to our Napoletana, considering we are comparing a vegetarian dish to a giant pile of beef. I think our spag bol just edges it though. The beef mince is too big a draw for this omnivorous pastaphile.
You could add mince to the Napoletana, but strangely I think you might lose something in the taste. The dish is optimised for a meat free experience and I think the inclusion of any other ingredients might disrupt the balance (the one exception is possibly garlic, which I think could perform well on this stage).
In this outing Artusi was explicit about seasoning the pasta and sauce with parmesan while bringing the dish together. This is once again a welcome addition, as the umami flavour is ambient, rather than being the massive hit it sometimes can be on top of a finished plate.
The problem with parmesan is that it's like crack cocaine. Once you have that first taste you want more and more, and will keep piling it on until there's nothing left to pile it on to. Artusi's method reduces your risk of overdose.
My final observation was that spaghetti really is the king of pasta! After preparing fresh pasta for the last three dishes, I welcomed the break brought by manufactured spaghetti. I was expecting this to feel like a downgrade, as if I'd been flying business class recently and now had to switch to economy. However, there was no such disappointment. The taste is obviously very different, but the al dente strands are perfect for this sauce, and for that matter, any other sauce you can throw at them!